Astro Witch ~ Art Sorceress ~ Ritualist
Astro Mysterium
Astro Witch
Teacher and writer of Mythic Astrology. Ritual Leader of the Dark Moon Mysteries and Seasonal portals. Mentor of the Embodied Arts.
I guide women into the heart of their shadows and WILD inner terrain to encounter the metamorphic power of the Self dancing with and initiated by the holy WILD forces of Nature.
Art Sorceress
I am an Art Sorceress… fashioning art from the material of my life, my shadows, my suffering. Through this alchemy I am transformed, fortified and empowered. 
I teach Women these holy WILD Arts in the Cauldron of Ritual under the light of the Dark moon. Our tools: Altar~Alter Creation, Oracular Movement, Alchemical Painting, Writing, Ritual Art.
Astro Mysterium
I invite you to join me in…

Astro Mysterium & the Powers of the 12 Dark Moons.
Moving through the Dark Moon & Solstice Rituals offered up over the year, you receive much more than a course in Astrology… you receive the support and ground for your life: your journey of individuation, the alchemical work with your shadows, and the liberation from your conditioning. Join us in the embodiment of the Holy WILD!
Astro Mysterium!
Astrology Mystery School
 A secret sacred circle of humans dancing with the cycling forces of Luna & Sol, Planetary & Asteroid archetypes, so as to embody their powers & mysteries in our lives.

I invite you to join me on an initiating journey through the WILDS of your Astro BodyPsyche over the Solar & Lunar cycles of the year…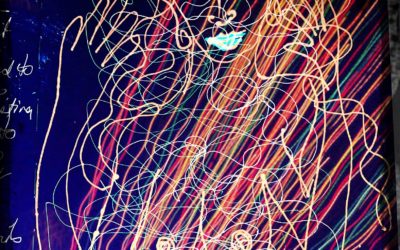 "In Esoteric traditions, the nervous system is the key to opening our ancient eyes and seeing deeply into the truth of who we are. The nervous system must be able to take the electrical current into the body, transduce the high energy and fit it inside the body, and...
read more
I am the North and I am cold bent handsAs sunlit litter Falls from the skyI am the East and I am the breath of warm windsBlowing the smoke from her hairI am the South and I am transfixed by the dancing flameUntil only the ashes of ghosts remainI am the West and I am...
read more
Astro Mysterium Writings
Astrology Writings which carry you into the transformative nature of these Holy WILD forces of Nature. Learn how to work with these energies to support you in your life and the creations you desire to fashion = The Art of Self Creation.
Nature's Book of the Moon & Cancer's Secrets
Your content goes here. Edit or remove this text inline or in the module Content settings. You can also style every aspect of this content in the module Design settings and even apply custom CSS to this text in the module Advanced settings.