Join me for a Winter Solstice Ritual
…the Birth of the Holy WILD
Join me in a community ritual to honor the deepening dark of Winter Solstice. Create with the forces of Nature in our midst, using the tools of astrology, myth, and the Embodied Arts. Give body & voice to the transpersonal forces within and without who KNOW and support us, who love and cherish the Darkness, both its pain and what is wrought from it… the birth of the Holy WILD.
Winter Solstice 2017 marks the 6th year I have offered these Winter Solstice rites. Hundreds of women and men have entered into these Mysteries over the years. Through the experience, they have been deeply nourished, enlightened and empowered in their lives.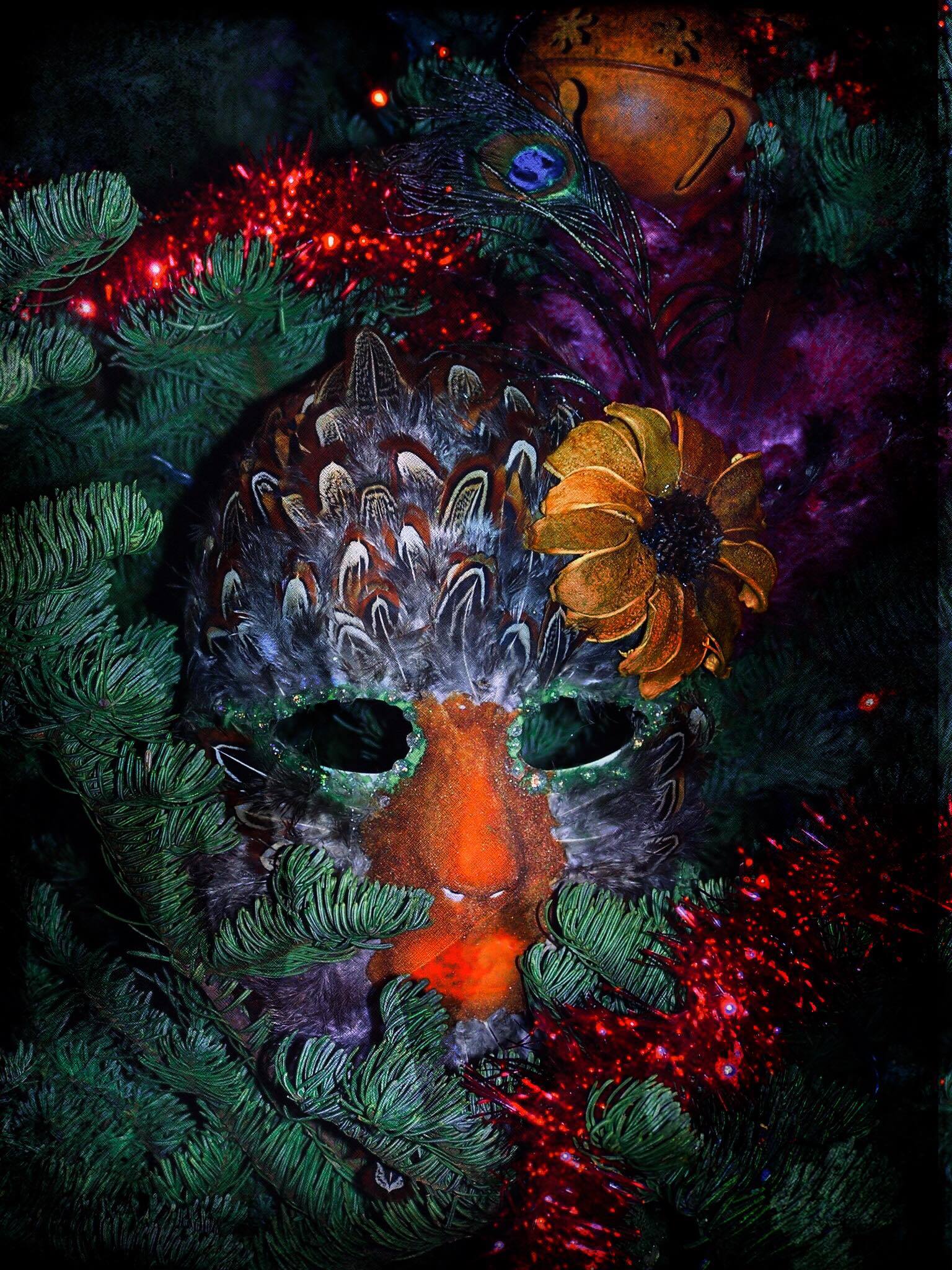 The Darkness Still Has Work to Do…
Darkness is at times not a pleasant place to live. For the Ancients it was a wild and dangerous terrain. The regions of our own dark (hidden) psyche merged with the suffering in the world are the terrors and dangers we now face. The great paradox is that much is fashioned out of the Darkness… wisdom that we would otherwise never choose for ourselves birthed out of the challenging initiations Life and Nature puts us through.
Ritually engaging with the Holy Wild forces of Nature at this time of year – Winter Solstice, Capricorn and its ruling archetype, Saturn – deepens and matures us into our own Holy WILD, unleashing new levels of our liberation and maturation. Through entering in and engaging these forces, we are initiated by a direct encounter with the Holy WILD, infused with its power, and fortified in our capacity to endure and flourish over the New Year.
I invite you to enter into these sacred rites with me…
Gather your life pieces from over this year, along with what is alive for you in this moment. Together in community we will reflect on this prima materia (life material) against the backdrop of myth and astrology, creating altars to it to honor all we have been through. We will then enter into our ritual with the initiating forces of Winter Solstice to weave it all together in a living Mandala of the Self.
This year I am offering two ways to enter into the Winter Solstice Rites.
Free Ritual Offering
In the first, I will post the rites on my public page and Astro Mysterium group in facebook over five days between the Dark Moon in Sagittarius on December 17th, through to Winter Solstice on the 21st. I will do a Live Event the first day and then daily post one of the rites, which are activities to engage with the archetypes in our midst (see below for more about these rites). This offer is my free gift to all who would like to explore these rites on their own with limited interaction with me.
Secret Group Offering with Contribution
My other Winter Solstice Ritual will be held in a secret facebook group and is for those looking for a more intimate, depth, community experience. This group will open on the Dark Moon in Sagittarius, December 17th. Upon your entry, I will guide you in how to build your virtual altar under which you will be invited to post your astrology chart, images of your life and nature, flow writing in response to prompts, and pieces which are seeking to be integrated from over this last year. You will be witnessed by me as well as be encouraged to witness others. I am asking for a suggested contribution of $80 or what you can afford for those who are financially challenged.
On Winter Solstice, December 21st, we will enter into our ritual in a live webinar together. I will guide you in this experience with the embodied arts as our tools: working with your home altar, authentic movement, sounding, expressive art, and flow writing. After the ritual everyone will be invited to post their art and writings. All practices are by invitation. Some prefer to do their work privately in their journals and do the ritual alone.
**The live ritual event will be held on Thursday, December 21st. A recording will be available for those who cannot make the live event or prefer to do it on their own.**
The forum will stay open til the Full Moon on January 1st, 2018.
The Rites: Live events, Astrology posts and Recordings to guide you in:
The season's Astrology
Myths of the Crone & Senex and the Winter Solstice Season
How to create your own Winter Solstice Astrology Chart
How to create a Winter Solstice Virtual & Home Altar
Guidance in the Embodied Arts: Authentic Movement, Shamanic Art, Stream-of-Consciousness Writing
Nature Play
The Art of Witnessing
Winter Solstice Ritual on December 21, 2017
Suggested price for the secret facebook group offering is $80.
No contribution is too small for those who are financially challenged. There is no upper limit for those who wish to contribute more in support of the work I do. Thank you!
To claim your place in the ritual in the secret group, simply complete the form below with your name, email and your contribution.
 *   *   *
This Winter Solstice Ritual, you are invited to celebrate the launch of my new program…
 Astro Mysterium – Powers of the 12 Dark Moons
Moving through the Dark Moon & Solstice Rituals offered up over the year, you will receive much more than a course in Astrology… you receive the support and ground for your life: your journey of individuation, the alchemical work with your shadows, and the liberation from your conditioning.
The monthly encounter with the astrological archetypes initiates, enlightens and matures us into the next phase of our growth. Through these events, we are supported to live true to our deepest nature, while empowering us to carry this holy wild intelligence out into the World for positive change.
Your Winter Solstice Ritual experience will provide the perfect introduction and entry point to this seasonal depth work.
I look forward to you joining me in this Apprenticeship to the Holy Wild.
More information to come!